FREQUENTLY ASKED QUESTIONS
All meal plans will begin on the upcoming Sunday If the order is placed by the ordering deadline of Friday 11:59pm (EST).
You may request to speak to one of our nutrition specialists by sending an email to specialist@michyskitchen.com. We will schedule a call with one of our nutrition specialists for you and they will assist you in choosing the perfect meal plan for you. We provide you this service for FREE at no extra cost.
You will receive a confirmation welcome email once your order has been processed. The confirmation welcome email will include all the details and information about your meal plan including all company policies, procedures and member requirements. Please make sure you read through this email as it is very important.
Absolutely! We offer a $20 referral credit for every individual that you refer and becomes a member with us. The member you refer will also receive $20 off their first order with us so they can try out our service at a discounted price. The referral credits are unlimited so refer all your friend and family members.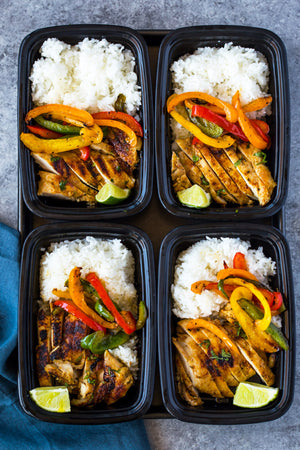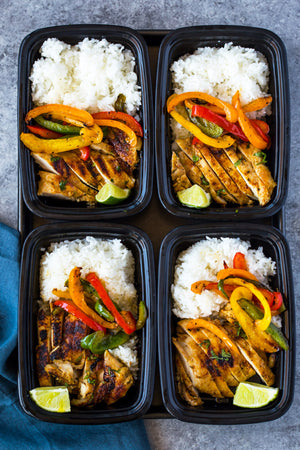 We offer 4 different meal plan options, each one with a specific goal in mind. Whether it be weight loss, weight maintenance or weight gain we have designed a meal plan for you with dietary options available like our ketogenic meal plan and vegan meal plan. Each one of the available meal plans offers its nutritional values and benefits. To learn more about the benefits of each plan, simply visit the meal plans page for a brief description of each meal plan. If you are unsure of which option is best for you may schedule a consultation with our of our nutrition specialist by email orders@michyskitchen.com or by calling our sales department at 786-714-7832 and one of our representatives will assist you in choosing the ideal meal plan for you.
We understand every individual is not the same that is why we offer a variety of options to personalize your meal plan based on your goal, gender, body type and activity level. Whether you need lunch daily or breakfast, lunch and dinner daily, You may choose the amount of meals you receive each day with an unlimited allergy and dislike preference list so you can rest assure you will receive your meals personalized just for you with your preferences always in mind at no extra costs. Any changes e-mail us at orders@michyskitche
We've got you covered! We offer an unlimited food allergy and ingredient dislike list at no extra cost to make sure you receive your meals exactly the way you like to eat them. Our system will take accountability of your preferences and dislikes and will substitute the ingredients you selected for another ingredient always keeping in mind your preferences, allergies and dislikes.
We offer several options to add value to your meal plan. Members can customize their plan with add-ons like our delicious sugar free desserts and snacks.
YES! All of the ingredients used in our meals are non-gmo, free of hydrogenated oils, modified starches, high fructose corn syrups, man-made dyes, preservatives, white flour, white sugar and table salt. All of our meats are local, seafood and fish is fresh and/or wild caught, our poultry includes no hormones or antibiotics. Our produce is always local and always fresh.
No frozen products or ingredients. All of our products and ingredients are FRESH.
All meals come ready to eat. You may heat up your meals based on your preference (for example: 2 minutes in the microwave). You may use a microwave or conventional oven. Please keep in mind the containers are not oven safe, you will need to transfer the meals to an oven safe dish in order to successfully heat your meal in the oven. You may also find heating instructions on the label of each individual meal.
Our meals are all natural, free of preservatives and are on your doorstep within hours of being cooked. Our meals will last a maximum of 3 days in the refrigerator and may last longer if frozen.
We accept MasterCard, Visa, Discover and American Express. No international cards are accepted. No cash payments are accepted.
Once you place your order you will be charged for your upcoming meal plan. All payments are processed prior to the beginning on your plan. The billing going forward is recurring and automatically setup as a subscription based on your chosen meal plan selection and duration.
No contracts or commitments.
Yes, we are a subscription-based meal plan.
If you are traveling, need to take a break from the meal plan or just need to pause the billing for a certain amount of time. You may do so by logging into your member portal through our website www.michyskitchen.com.
Yes, our billing pause deadline via our e-mail at order@michyskitchen.com by Tuesday 5:00pm (EST)
We offer fresh daily delivery to all of Miami dade county and Broward county. West palm beach county coming soon.
Our deliveries are made twice per week on Sundays and Wednesday. On Sunday you will receive a delivery with your meals for Monday,Tuesday & Wednesday meal. On Wednesday you will recieve the meals for Thursday and Friday.
The delivery window is from 5:00pm-11:00pm for all Miami dade county and broward county.
While delivery arrival times will be consistent there is no specific time request that can be accommodated as each driver has a set route that is mapped via satellite taking into account real time weather and traffic. Drivers are not allowed to change the order of their route. Deliveries take place from am to 9pm.
Our meals are packaged in BPA-FREE microwave safe recyclable containers. All of your meals will include heating instructions and designated nutritional facts and macronutrient information pertaining to each individual meal, so you always know what you are consuming and how much of it. Upon delivery your meals will be placed inside an insulated cooler with non-toxic cold gel packs to keep your meals at the ideal sanitary temperatures and to protect the freshness and quality of your meals while on delivery transit.
No cooler bag or ice pack fees! Zero! Nada! We are the only meal delivery service who does not add extra cost for cooler bags and ice packs. However, YOU MUST RETURN ALL INSULATED COOLER BAGS AND ICE PACKS that you receive in order to avoid any unreturned equipment fees.
All cooler bags and ice packs must be returned. You may leave your cooler bag outside of your door with all defrosted ice packs inside for pick up from our delivery team. Our delivery team will swap out your previous cooler bag and ice packs daily with a new one alongside your new meals. It is very important you return all cooler bags and ice packs to avoid any unreturned equipment charges and fees.
If you are not home upon arrival of your delivery, we will place your delivery bag outside of your door in visible safe location. Your meals will be protected inside of an insulated cooler bag with ice packs to maintain the freshness and quality of the meals while they await your arrival.
If you feel your driver's service is exceptional, you may tip your driver. We are sure they will appreciate it.
If you live in a gated community or apartment building that requires front desk, security guard or call box access to enter the location it is the member's responsibility to ensure your driver is granted access upon arrival. If the driver cannot enter the location to complete delivery, they will have to leave and continue their route as each driver has many deliveries to be made in a short period of time. A driver is not permitted to return to a stop after the initial failed delivery attempt. Thus, if access is not granted upon arrival, no credits will be issued for the missed delivery.
While our drivers will be consistent with delivery times, there are factors beyond our control such as weather and traffic that can lead to delays. Please be patient and rest assured your driver will be at your doorstep shortly.
There may be several reasons why you would not receive a delivery. Non-payment, our driver could not access your location, or an unforeseen delivery delay due to an uncommon and unavoidable circumstance. If you feel you have missed a delivery in error, please call us at 786-714-7832 or email us at orders@michyskitchen.com and a customer service representative will contact within the next 24 hours.
Please contact our customer service team at 786-714-7832 or email orders@michyskitchen.com with any delivery issues or concerns. Please do not relay any delivery or customer service-related issues or concerns to your driver as they are not part of our customer resolutions team. All inquiries and instructions must be relayed through customer service.
Yes, we do, we offer all active military and law enforcement personal a permanent 15% discount towards their meal plan selection. Please email orders@michyskitchen.com or call our sales department at 786-714-7832 for more details.
Yes, we do. Please email orders@michyskitchen.com or call our sales department at 786-714-7832 for more details.
Yes, we do. We may find our family/couples discounted price through our online ordering portal. You may also email orders@michyskitchen.com or call our sales department at 786-714-7832 for more details.